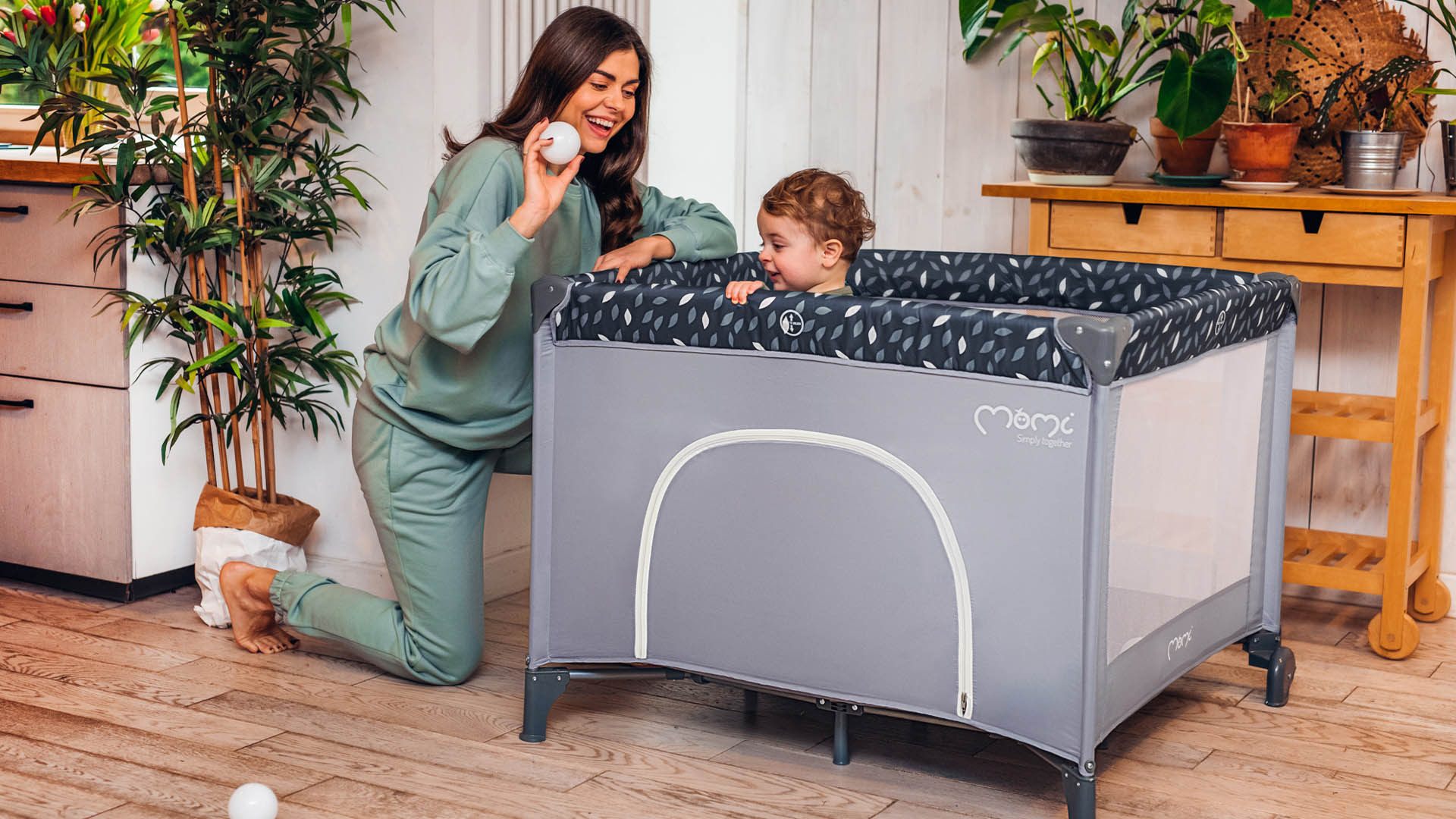 What should a good baby playpen be?
If you choose a playpen for your baby, bet on those that are made of fabric and mesh. Babies learn to stand up and even walk in a playpen. If your toddler stumbles, the mesh on the side walls cushions the fall. Thanks to that, the child will not get a bump.
The playpen should be stable so that the baby can lean against it while he or she is in it. An unsecured playpen can topple over with the toddler inside.



Remember that the baby playpen must meet safety standards and have the appropriate certifications. A positive test result from independent SGS certification laboratories will be an added advantage.

The mat that pads the floor of the playpen should be firm enough for a baby who is learning how to walk to be able to stand stably on it. At the same time, the mattress must still be soft and comfortable enough to encourage the toddler to take an afternoon nap.
What are the advantages of using a playpen for a baby?
Undoubtedly, the advantage of a playpen is that the child is safe in it. When you want to indulge in household chores for a while, you do not have to worry about your little ones hurting themselves.
The baby in the playpen has his favorite toys, and thanks to them, he learns to play independently. The baby can then observe the surroundings from a safe place. During this time, the parent can cook dinner or go to the bathroom without worrying that the child will get hurt. 


If the playpen has a separate entrance that can be locked with a zip, then when the baby grows up, a child can walk into a playpen whenever he or she wants. It would be a perfect and safe place for playing where nobody would disturb a baby.
Think about a playpen, especially if you want to go away often with your little one. A baby who needs to feel safe away from home is happy to spend time in his playpen, which can also serve as a travel crib in such situations.
Comments (0)
No comments at this moment